01
BEST OFFICE

BUILDING IN ASIA

Inspired by the dragon in Vietnamese folk legends,
Capital Place develops a legendary dragon shining on the sky, which symbolizes an innovative Hanoi.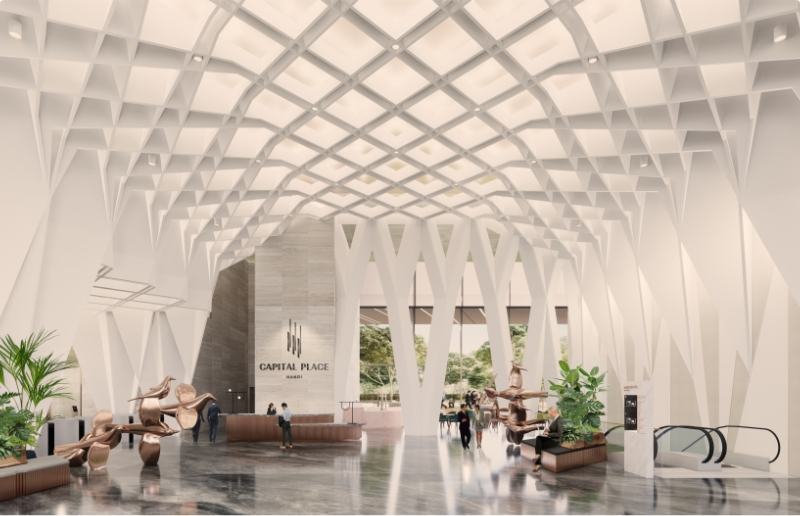 Diamondlocation
Near the Japanese embassy and the Australian embassy
Directly connected to the Metro Line: Nhon – Hanoi Station
30 minutes to arrive at the Noi Bai airport
10 minutes to the West lake and the Old Quarter of Hanoi
Magnificent view over 4 lakes (The West Lake, Ngoc Khanh Lake, Giang Vo Lake and Thu Le Lake)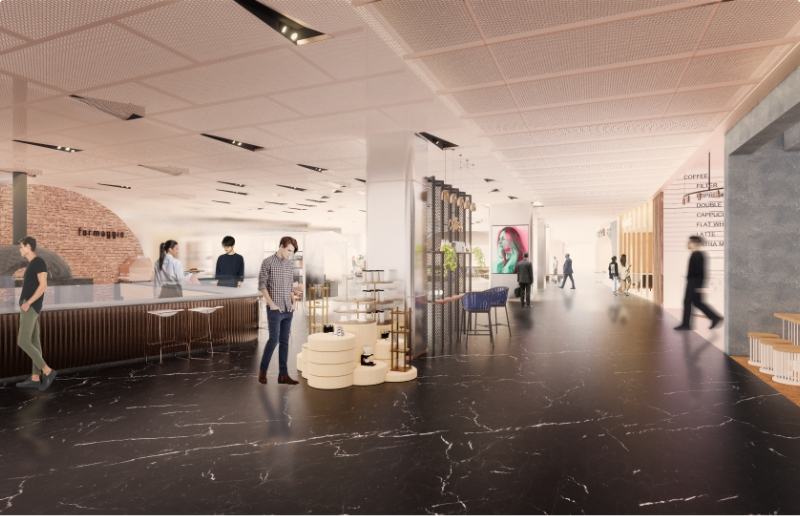 International class A standard
The largest "free column" floor area in Vietnam, up to 1200.2/floor
Unique void design
Elevated platform with 15cm height, ceiling height of 2.7m
A two – layer LowE glass system, sound and heat insulation
32 elevators with the high speed of 6m/s
Smart face recognition camera, 24/7 security
Air purifier system can clean particulate matter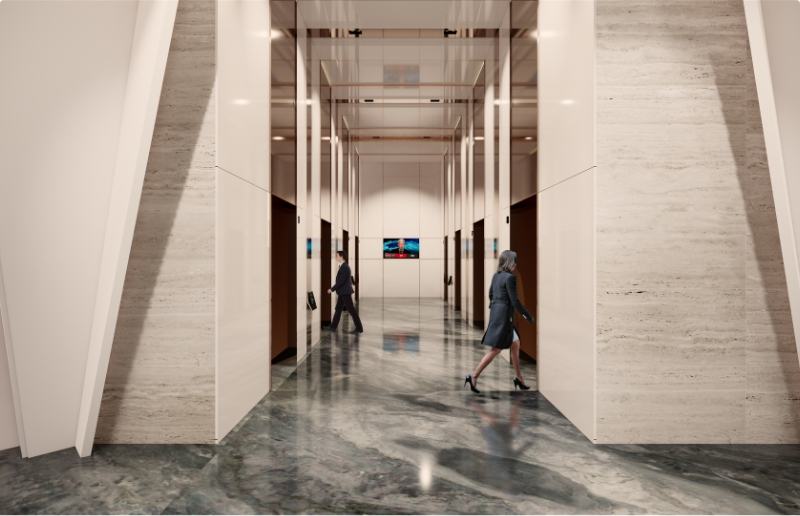 The symbol of success
Foreign investors: CapitaLand (Singapore)
Strategic partners: Mitsubishi Estate (Japan)
Management unit: Visaho (Japan)
Tenants: Multinational corporations, companies, embassies and international organizations.
03
3D scan

image of the typical floors

Owning an impressive area of 1200m2/floor, Capital Place was constructed of no - pillar architecture, which moves all the supporting pillars to the building's corners. Such arrangement ensures the largest spacious floor area, optimizing every interior design as well as avoiding "dead corners" commonly seen in the office buildings with pillars in the middle of the room.
Tower1
View 360
Tower2
View 360
06
Honored by prestigious international awards
Thanks to the excellent designs of a pioneering Grade - A building, Capital Place has won numerous major international awards. The most outstanding ones are the LEED GOLD (America) certification of green construction and the "Asia's best office building" award issued by the Property Guru Asia Property Awards 2019.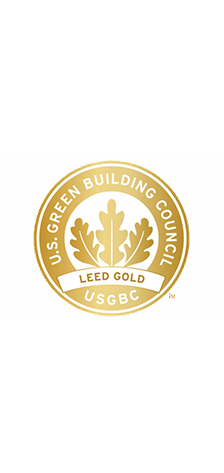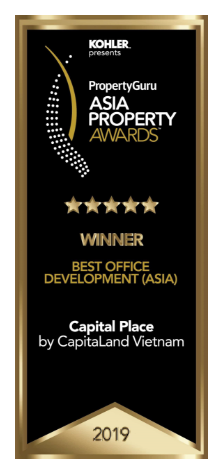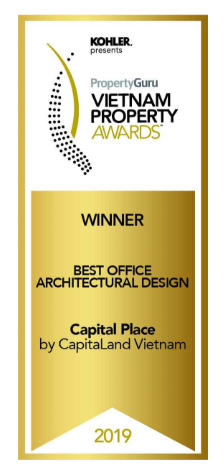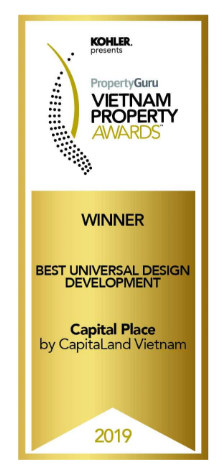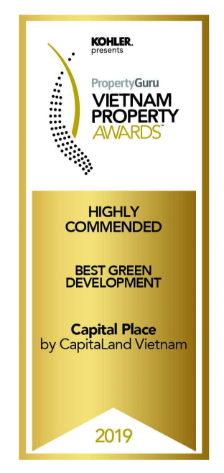 29 Lieu Giai, Ngoc Khanh, Ba Dinh, Ha Noi